Everyone's talking about us!
At freestuff.co.uk we work tirelessly to find you great freebies, samples, competitions and hot deals. We love to get feedback from you to hear how we are doing.
Webuser Magazine awarded us their Bronze Award in 2010 – Click Here to see what they said about us.
Here's what some of our lovely users have said recently:
Wendy Williams, who was featured in Woman's Own magazine in December said said "My favourite [freebie website] is freestuff.co.uk as it seems to have the best deals."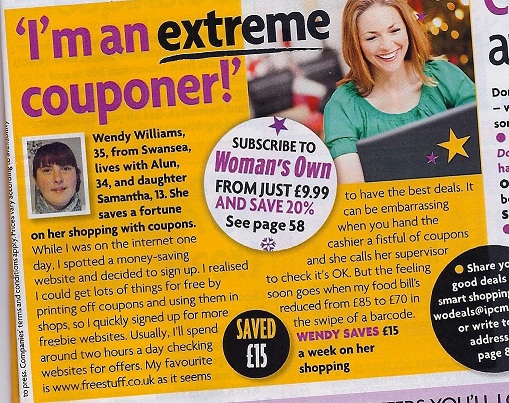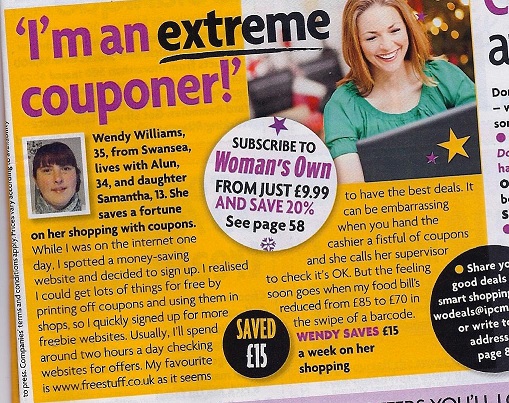 Belinda Matthews from Domore said: "Everybody loves to receive free stuff and you make it so simple."
Rhonda Steward of Newcastle told us: "I get some fantastic freebies and sometimes I go on to buy the product."
Gabby Elliot from Yeovil said: "I love freestuff.co.uk because they take the time out of their day to let us know about free stuff, it shows they are nice people."
Rachel Medhurst from Dormansland wrote: "freestuff.co.uk is such a great, easy and convenient place to find anything that comes free. In hard times like now, it's a great asset and help."
Amy Cockshoot of Stockport said: "….I love getting exciting things in the post!"
Suzannah Southurst said: "I love all the free stuff and discounts on your site you're always the first to know."
Siobhan Jackson from Ryde said: "Everybody loves a freebie and it's the best way to brighten up anybody's day."
Clare Webb of Newport wrote: "It's an awesome site, loads of stuff & great offers there, and best of all….. IT'S FREE!!"
Melanie Wilcox of New Milton told us: "…Money is tight and freestuff.co.uk makes a HUGE difference to my pocket"
Nicole Manship of Leicester said: "I love freestuff.co.uk because it's great for trying different things, receiving vouchers to save money and is the only site I trust!"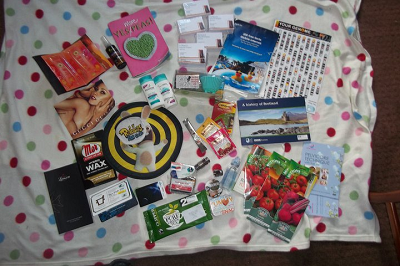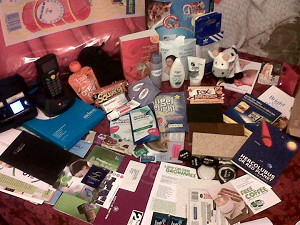 Thanks for all the comments – to see some amazing pictures of recent wins some of our users have enjoyed click here!