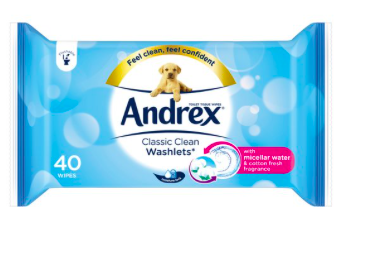 GO, GO, GO! For a limited time only you can get your hands on a pack of Flushable Andrex Washlets for FREE!
These 100% plastic-free, lightly moistened flushable toilet wet wipes have a cotton fresh fragrance and micellar water.
If you want to try them for FREE, visit Shopmium to claim 100% cashback on your next purchase. Limited offer. Make sure you don't miss out!
You may also like…