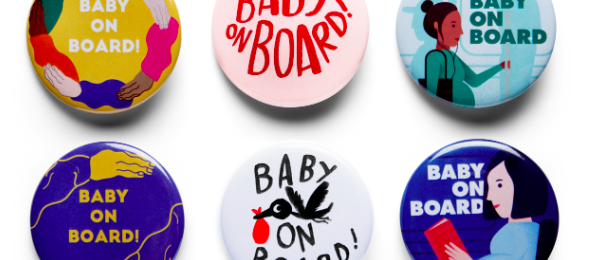 Hoop has worked with three inspirational female designers to revamp the classic pregnancy badge designed to catch even the most stubborn of eyes.
These beautiful limited editions badges are now available to mums-to-be all over the UK.
Just head over to the next page, select your favourite design and then receive your badge by post for free!
You may also like…